Submitted by lawrence on November 23, 2017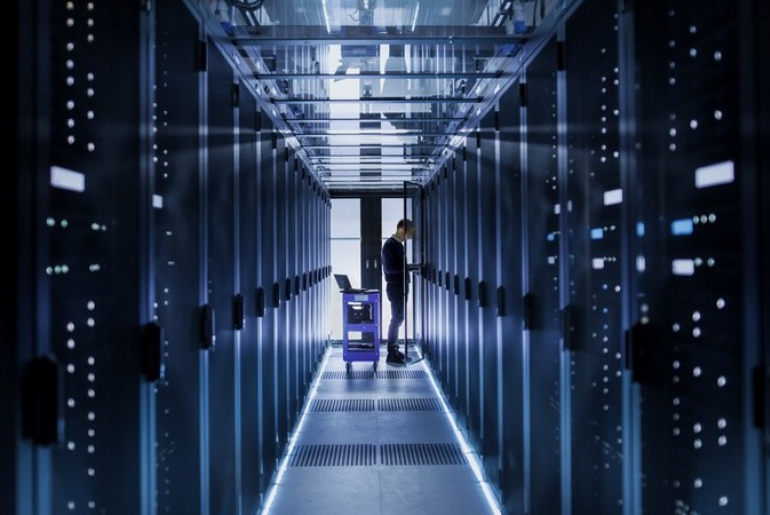 Data centre design and build firm Comtec Power has won a contract to provide start-up co-location firm IP House with a data centre in London's Docklands.
Based next to the City of London and Canary Wharf, IP House is aiming to attract high-value customers in the financial services, gaming and online gambling industries. Once completed, the 16,000ft carrier-neutral facility will meet the requirements of the Tier III classification, to provide customers with secure, resilient and ultra-fast co-location data centre services.
"We are currently in the initial stage of the data centre build, which will be delivered in two phases by Comtec over the next 18 months," said Vinny Vaghani, operations manager of IP House. The first phase is comprised of Schneider Electric InfraStruxure (ISX) integrated data centre architecture, providing a total of 216 racks - 192 of which will be available for customers when the facility is operational in "early 2018". Once the second stage is completed towards 2019 there will be a total of 512 racks.
Given the staged upgrade of the facility, IP House has opted for a modular, pay-as-you-grow approach to deploying its critical infrastructure, using Schneider Electric's NetShetler SX Racks, Symmetra PX UPS (uninterruptible power supply) systems, APC by Schneider Electric Switchgear, NetBotz Environmental Monitoring and Intelligent Metered PDU's. These will all be deployed by Schneider VAR Comtec Power.
"Capacity, scalability and footprint were important considerations of the initial design," said Ian Gregg, data centre specialist at Comtec Power. "The modularity offered by Symmetra PX will allow IP House to expand their backup power as both the data centre and business grows. These power modules and batteries have a smaller footprint than other products available on the market, meaning the space saved creates more room for customers' IT equipment."