Submitted by John Garratt on April 20, 2020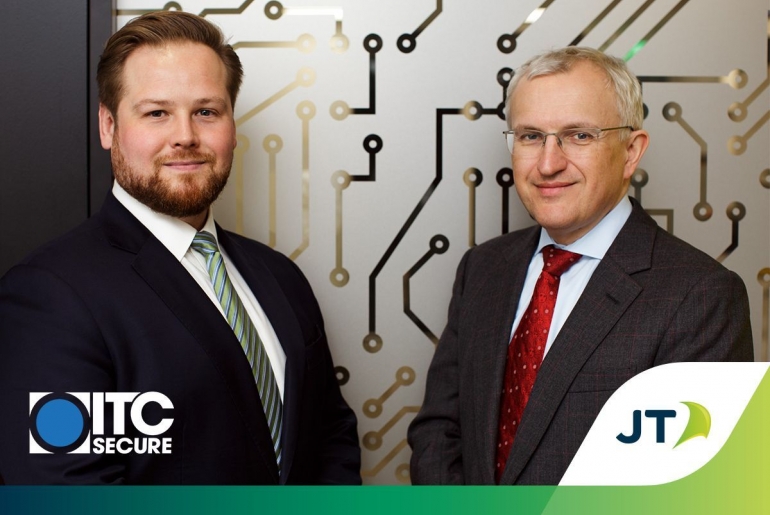 ITC Secure (ITC), the managed security service provider (MSSP), has forged a service relationship with Jersey-based JT Group (formerly Jersey Telecom) that covers all the Channel Islands.
The partnership seeks to address the growing need for better online protection and enhanced cybersecurity for JT's customers across the Islands. Through the partnership JT has expanded its SOC (security operations centre) services capabilities, including security monitoring, advanced threat detection and mitigation and response, plus early warnings of planned cyber-attacks.
The services are delivered through ITC's SOC in London, enabling close collaboration between ITC's security analysts and JT's technical experts, for faster on-the-ground responses.
Arno Robbertse, chief executive of ITC Secure, said: "As a globally recognised centre for financial services, Jersey and the other islands, like most places in the world, are under constant threat of cyber-attack. It is great for us to be able to make a significant and positive impact to help make the Channel Islands a safer place to do business online."
Graeme Millar, chief executive of JT Group, said: "This new partnership has greatly enhanced our existing portfolio of services, enabling us to provide sophisticated next-generation managed security services to our customers.
"This is more important now than ever, as we navigate through current events affecting us all, which places an increased pressure on networks and systems and home working for many businesses."
London-headquartered ITC is backed by C5 Capital and has cyber advisors located in both London and Washington DC, US.
Picture: Arno Robbertse, chief executive of ITC Secure (left); Graeme Millar, chief executive of JT Group (right)