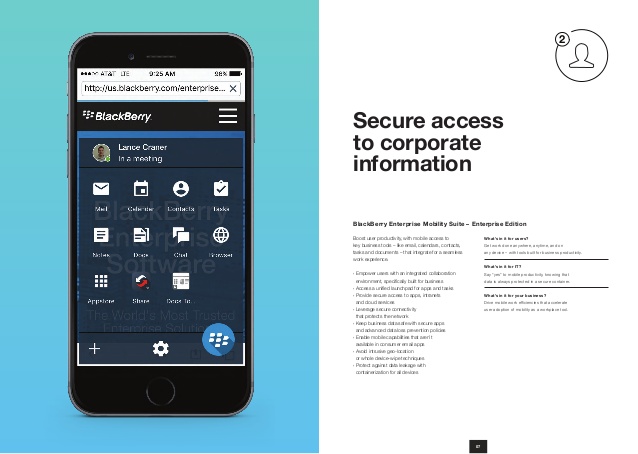 Belgium-based Awingu offers a secure browser-based workspace solution. Businesses can access their legacy Windows, Linux, SaaS or internal web applications, desktops as well as files inside a browser. It enables mobility across any device, without compromise in security or compliance, it says. It works with BlackBerry Unified Endpoint Management (UEM), BlackBerry Access offers businesses a secure and managed browser solution which provides access to BlackBerry Work and BlackBerry Workspaces, as well as company intranets on any device.
"The BlackBerry Access browser combined with Awingu unlocks a highly competitive, disruptive and secure Unified Workspace solution for mobile working, B/CYOD and Server Based Computing," says Walter Van Uytven, CEO, Awingu. "It unlocks use of virtual desktops, Windows or Linux apps, as well as company files inside BlackBerry Access to enable mobile working without constraints."
"Ultra-secure solutions like this joint offering from BlackBerry and Awingu enable businesses to deploy BYOD devices without increased risk of data loss," said Mark Wilson, Chief Marketing Officer, BlackBerry. "The partnership means our shared customers can enjoy highly secure and audited access to company resources, including existing infrastructure and legacy applications, on any device."
The BlackBerry Enterprise Partner Program is designed to help partners navigate the ever-changing mobile business environment through secure mobile business solutions for their people, processes and data. It aims to help partners gain new competencies and capabilities that will enable them to meet and exceed market demand, by ensuring partners are well equipped to successfully design, architect, implement and support BlackBerry solutions.