Submitted by lawrence on January 5, 2015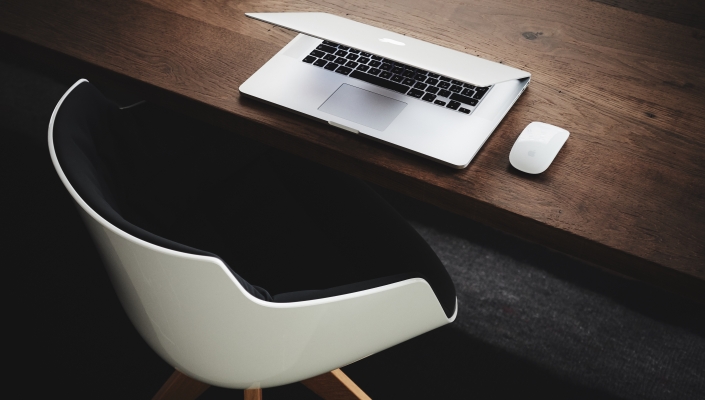 UST Global is not a company many will have heard of but as an integrator, it has been busy buying businesses in southern Europe. Jonathan Vardon (below) is head of Retail at UST Global, a privately held company which is US-based and which has around 100 clients.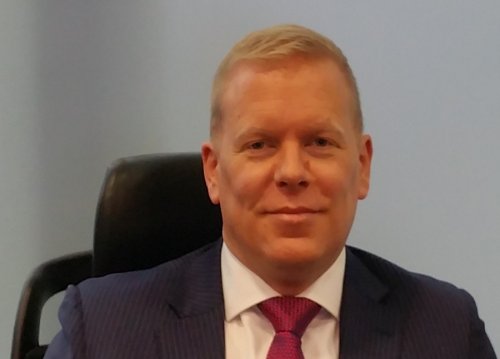 Notably it claims one of the best retention rates in the industry, and as it expands this year, may well be competing with you for the available skilled staff in Europe and buying up companies for their expertise. Among its verticals are healthcare, consumer goods and banking, but also logistics, manufacturing and media. It operates in 25 countries and has a number of development centres around the world, with 15, 000 staff.
Until he switched to the other side, Jonathan Vardon was CIO of Boots UK, the well known retailer, and as a UST customer was impressed by their capabilities, and how they operated. "There are particular goals at UST– fewer clients, but paying more attention to them," he says.
This helps the long-term customer relationship, and is probably supported by being a private operation, he says.
So how does it work? "Commitment beyond the contract follows the spirit of the engagement and not the letter," he explains. "It feels like an extension of the team. They were very good at Boots and grew their footprint, displacing a number of other organisations. Big, but not too big, small but not too small. Resources, but with attitude of an entrepreneurial firm."
He has been there for seven months and continues to enjoy the way it works. In retail, it has 3500 people, working with more than half of the top twenty global retailers, and has big plans for growth.
Retail is one of the top three verticals it has and the technologies it offers covers legacy modernisation, infrastructure management, mainframe, point of sale capabilities; it has invested in mobility, cloud and analytics as a part of this, plus the integration into mobile loyalty schemes and merchandising, marketing and logistics.
UST has a number of vendor partners for the technologies – Oracle, SAP, Microsoft, IBM and niche partners like MetaStorm and Microfocus which are retail services specialists. Cloudera and Amazon Web services are used in the analytics side. "We try to bring the best in thinking and exeperience and capabilities to deploy those operations either in house, offshore or a combination of these."
The feedback from customers is that they appreciate the varied capabilities from the partner network, with UST acting as a single point of contact.
"We pride ourselves on building the in-house capabilities and use a vast global resource, including a lot in India. We also bring in the very best capabilities in verticals across geographies. I don't see a recruitment challenge, it is the same as when on the client side – finding the best in the market. The clients want people who can say – 'I've done this before, and these are the challenges and this is my advice.' They have to be able to stand in front of the client CIO and team and answer their questions and give advice with credibility.
Acquisition is the other way to get skills – it bought TCP in Southern Europe - "a great acquisition for us" - in 2014. We also have a development centre in Germany focused on engineering services. "TCP had 500 people and underlines the strategic importance we have put on the European market. We have good clients in Spain, Germany and the acquisition helped establish the foothold."
UST is looking to acquire similar businesses in Europe in the coming period, with those in-demand vertical skills and expertise.
"From a retail perspective we have a strong client base in the US and are growing in UK; demand from AsiaPac is also very strong, Our challenge is going to be as the brand builds and gets more recognition, we need to make sure we ramp up at the right speed and scale. What UST doesn't do is become all things to everyone. It has been around for 15 years and has major long term relationships, but aims to grow at the appropriate rate – not going flat out, but looking at the longer term."
The challenge from mobility security and cloud is obviously affecting the industry. I spend most of my time talking to CIOS and their teams about the challenges and they are all similar, looking at untangling the mainframe legacy and getting the right level of agility to meet the rapidly changing needs of consumers. The new empowered consumer who is cloud-driven gives us a big opportunity to ensure that as they focus on new ways of working and new channels plus the explosion of data, that they make sure the data security and device security is absolutely central to the services. UST already has a strong security experience; working on advancing thinking which is very exciting to be able to offer, both in data and device security and how the web sites are managed."
It comes back to the partnership approach of finding the niche players with service offerings and unique solutions.
Client transition to cloud in retail is very mixed – few are at the forefront of deploying the appropriate technology, most are thinking about it, he says. These are the large retailers who have to have almost two sides of the business – one is the innovation side, and the other which keeps things running and untangling the legacy estate. Some still think they don't need to move yet, based on their customers needs.
Predictions for 2015 in retail globally are that the US is on a steady growth and will execute gradually. A continued strong growth in the UK will be followed by expansion in the rest of Europe. "What some will try to do is leapfrog some of the solutions and technology which other retailers have gone through, moving from a boutique bricks chain to predominately mobile operation and adding with geographic expansion. Some may not have the right infrastructure so will look at cloud based mobile solutions. It is a range of scales of activity from mega-retailers to those with limited infrastructure to get the next evolution."
"I'll be recruiting the best subject matter experts across Europe especially in ecommerce and supply chain integration, cloud security and analytics. These will be the growth areas, and I'll want to sign those with both retail and vendor experience, being very selective. We are prepared to pay. The visibility of UST has not been obvious in the past, having grown with the customer base, and spreading by word of mouth."
"Visibility and presence will increase – we will do more conferences as will other vertical market leaders, not just with services, but with products where we have been building our own rather than wait for developers or pay through the nose to the premium vendors."
"Having been on the client side, the exciting thing is that I have worked with the tier one service providers and what we offer is very different. It is not based on price, but innovation and relationships. It is clear why the client base stays loyal."