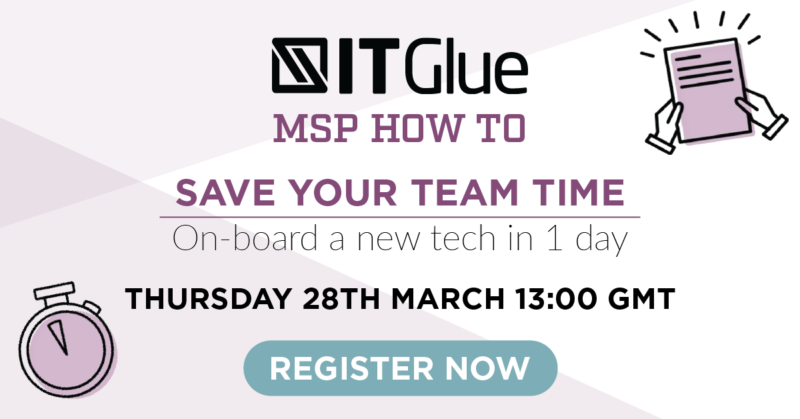 Onboard New Technicians in Record Time!
Bringing on board a new technical member of staff is a time-consuming exercise and usually involves lengthy internal system training lead by a member of the existing team. Tasks that seem simple to those with the 'know how' are often stumbling blocks for new starters: accessing customer information, understanding business processes, and learning how to action requests. Using IT Glue, this can all be communicated and delivered in just one day.
Join our upcoming webinar to find out how IT Glue can drastically reduce the time it takes you to onboard a new technician. Dedicate 45 minutes to watching this webinar and you will get 20 days back with the time you save getting your new technicians to optimum productivity.
During the webinar we will discuss:
How to get your new technicians to optimum productivity in the shortest time possible

How to avoid the mistakes and errors frequently made by new employees

How IT Glue and great documentation provide a strong basis for you to build your team
Details:
Time: 13:00 GMT
Presenters: Melissa Saar, Partner Success Manager & Alex Ford, EMEA Sales Manager