Submitted by lawrence on July 1, 2015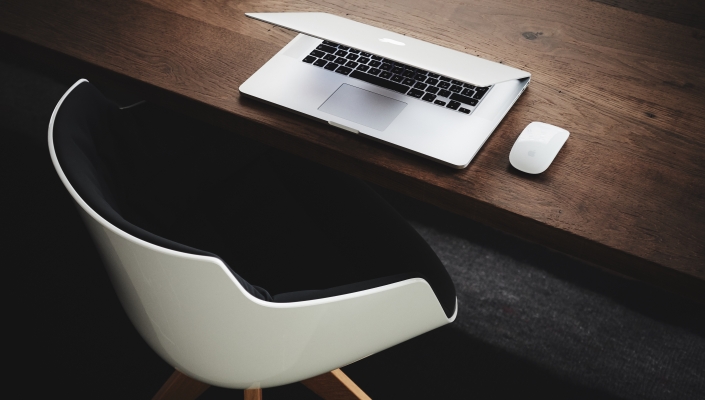 Christian Nagele (below) from Autotask talks to IT Europa about the managed services market. He thinks there has been substantial change and growth in the last five years, and that some MSPs are facing a major challenge in keeping up with all the new ideas. "There is a huge upside in staying current," he says," but obviously it takes effort." He agrees that there has probably never been a more exciting time in technology, especially in the UK.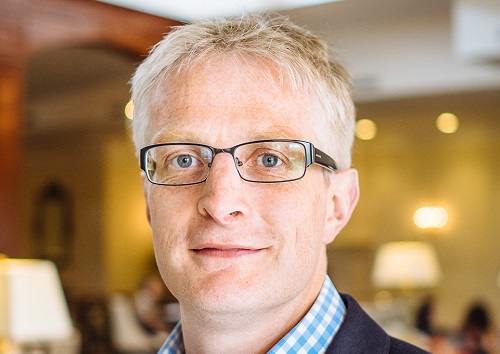 "We are seeing more mid-market growth, and the number of SMBs using managed services accelerating but also a number of VARs still learning how to work in the sector." Some struggle to operate in the SMB with trying to offer everything, he says, building on existing tools and systems when they should be using the right tools for their world.
There is room for both generalists and specialists in this; the lifestyle type business can continue, but it remains to be seen whether they can stay current and find the resources in the longer term. "They are being asked all sorts of questions," and may not have the internal systems and processes to work as efficiently as possible.
Autotask did some research earlier in the year, asking managed services providers what they thought was happening in the market. It found that 74% plan growth, over half have more focus on managing endpoints, and most (82% use remote monitoring and management.
They all want to be trusted advisors, so the first question from ITEuropa was about resolving the issue whereby clients themselves may say they don't want a relationship, they just want a solution.
CN "In today's digital economy, the provision of a solution and a trusted relationship go hand in hand. With the dizzying explosion of new technology, businesses need to have trust in their IT service provider to cut through the noise and deliver the solutions and services that are right for that business.
"Ultimately, the end customer wants a solution that 'just works' for their business. This end result only comes about from picking the right IT service provider partner and that provider's ability to put together a solution that best fits the needs of the business.
"This then plays into the vertical specialisation. Many MSPs are finding it hard to cope with the pace of change in tech. To keep up, they are specialising in specific verticals and becoming experts in those markets. They are able to deliver what the customer wants underpinned by certainty, skill and expertise.
"This is not to say that 'verticalised' MSPs are doing better (as they often inherently limit their addressable market in verticalising), but they are able to perhaps square the circle better in terms of meeting the seemingly juxtaposed 'wishlist' of the end customer of having IT experts who are able to deliver the right solution."
IT Europa: Then there is the rate of expansion and consolidation: Is scale all that matters?
CN: "We come across plenty of small-medium MSPs who deliver excellent service for their clients whilst driving very profitable revenues for themselves. Growth is often slow, organic and achieved through referrals. They are very profitable as the business is efficient and optimized (through effective processes and tooling as well as careful customer selection).
"There are MSPs who have the financial resources to invest for growth as well as the strategies and tactics in place to achieve it. 'Good growth' is quite hard to achieve in a market where it is difficult to differentiate and win new clients. This often leads MSPs down the route of looking to win core services business on 'price', as they feel the economies of scale they must enjoy mean they have a lower variable cost of delivering a service. However, for many MSPs, poorly controlled growth can result in a higher cost base when compared to smaller well-run MSPs."
IT Europa: Backup and recovery has been the top area for MSPs for years; is there any sign of this waning as consolidation sets it ?
CN: "Our 2015 Managed Services Market Study found that backup was still the number one cloud service offered by MSPs. I believe it will remain an absolute staple of the MSP offering for quite some time. The landscape is changing. MSPs are less inclined to now build their own backup services (i.e., buying backup software and hosting their own backup platforms). They prefer to re-sell backup services. The model is changing as are the requirements of the end customer, but the demand for backup remains steadfast. And the revenue/margin opportunity for MSPs is significant."
How about the ability of the MSPs themselves?
CN: "I think the key shift over the past few years is the sheer pace of technology change and the changing expectations of end customers. There is a very 'long tail' to the SMB technology market (a fact overlooked by MSPs at their peril), meaning that the delivery of core IT services to companies (e.g., running Windows 7 with on-premise server(s) with mainstream and industry-specific apps) will persist for a long time to come.
"End customers are looking to their IT service provider to keep them current, competitive and ideally give them an edge through the successful application of new technology. Navigating this path between delivering quality core services whilst staying current with the 'leading edge' will be the biggest challenge for MSPs. Especially the smaller ones, who are constrained by resources–skilled talent and financial. This is where the quality or lack of it will come to the fore, where those who talk the talk when it comes to new tech, but cannot walk the walk will be exposed."
IT Europa: What is Autotask doing to educate both MSPs and customers on realistic expectations of what can be done and how solutions can best be sold?
CN: "We are experts in helping IT service providers optimise their business, processes and workflows to ensure the most efficient and effective delivery of any service, especially managed services.
"With the addition of our unified endpoint management technology seamlessly integrated into our IT business management/PSA platform, we not only deliver the technology that runs an MSP, but the technology that manages, monitors and supports the IT of the end customer. "We expend a considerable amount of effort to educate our customers on what our technology can do for them. We host hundreds of free training events as well as Autotask Community Live! every year to ensure our customers maximise their return on investment.
"At every event we bring the market together—like-minded IT companies get together and share knowledge, experience, trends and insights."
He is a strong believer in the value of these meetings, and seems delighted at the way otherwise competitors are willing to share their experiences. "There is a big value to all in information and sharing reference sites." The service providers are more entrepreneurial than traditional VARs, and the start-ups understand the need to prove quality and stand out from the commodity marketplace.