Submitted by John Garratt on April 19, 2017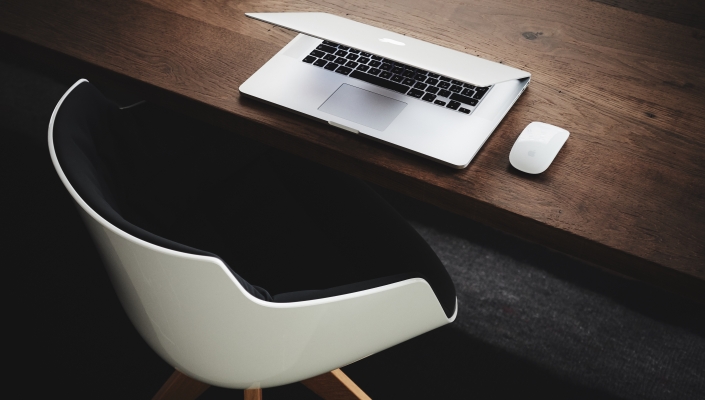 Dublin-based E-MIT is a relatively small managed services business, but one which has just made its second acquisition, and which also picked up the 2016 Microsoft Global Small and Midmarket Cloud Solutions Partner of the Year Award in 2016.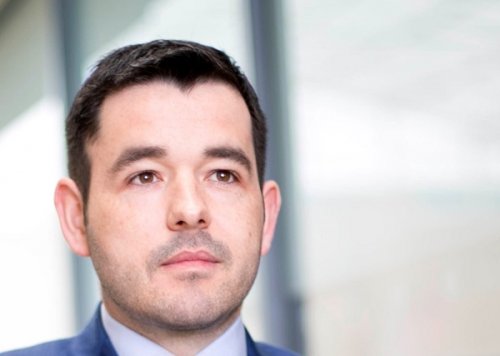 Founder and driving force Eamon Moore (above) says his reason for moving from a more traditional consultancy outsourcing business to MSP was clear: "I was looking for a business that would keep going through any downturn. As a outsourcing business, we had got involved in a bit of everything- a lot of site visits and it was not really sustainable going forward. In 2014, I brought in some experienced people and decided to go with managed services. We built it out around four pillars of Cloud, IT Security, Infrastructure and Business Productivity."
One effect of this was that he reduced the number of vendors he was dealing with "Essentially we reduced the partnerships to Dell and Microsoft, otherwise it was too complex and took too much time.  We are still just eighteen staff, and will grow the partnerships again once we have the resources to manage it. But it was taking too much of my time to manage all these vendor relationships."
And the transition to managed services? "We put forward the range of solutions to the customers and offered managed services in place of traditional IT. If someone asks us to do something, we think of the pillars of the business and check what value there is to us? If it does not line up with where we are going, then we don't do it."
He was talking to IT Europa at the recent Autotask Community Live event in Amsterdam which brought toether over 450 local and European partners. The next three years is critical for him; the managed services side is profitable and has been for a while. Business productivity has a longer sales cycle, but has proved profitable after a year. SMB is a good sector to be in right now, he says.
"I've been talking to, and selling to SMBs for my whole career on business technology and improving processes and really think they are starting to come around now. It is a game-changing time for SMBs who need to compete against established players. Data and business intelligence is something we are doing in our own business and there has not been an appreciation of the value in business. There is more to GDPR than security in data – it is about seeing the value in the data.
"The reasons we have invested in managed service, and why we work with Autotask is the way we can offer a flexible service. It means we can offer a new way to do business – right across sales, account management, service delivery, project management etc."
He is seeing more vertical markets growing faster, appearing with business solutions; more so than in the core business infrastructure and managed services: "I see more of that in the development side of the business rather than the basic cloud and managed services. It is hard to say that you are an expert in a vertical unless you have a very deep commitment to that market. We have come at it from the other way. What I like about the managed services side as opposed to general outsourced support is that we can become expert in certain markets, backed up by our business solutions and software development arms"
He sees things like GDPR coming down the line: "The customers have suddenly started asking about GDPR over the last three months. We are classed as GDPR ambassadors to SMBs as part of an industry initiative in Ireland called the GDPR Coalition, and we are hosting several events to coincide with the "year to go" aspect of the regulations.
The acquisition he has just made was a managed services company called Softech, founded around 1978 – an interesting company where the owner was moving on to another business, he says. It took about four months to negotiate. "They have a good client base over the years which was one attraction. It ties into our strategy for growth."
"We have transitioned our own business, and changed into a recurring revenue model and I think a lot of IT players will struggle to make the transition. We weren't reliant on legacy business. Some will struggle – it is a very different way of selling. We drive everything by margin now, which is sometime difficult for sales people who have been motivated on revenue."
"The payments are regular, the churn rate is low and we are paid by direct debit." But incremental sales going forward must depend on being able to show what he has done for customers each month, and this is where Autotask plays its part. "A good managed services provider should be working away in the background- needing only management by exception on the part of the customer, he says.
"I like this model where we can show what we are doing on a monthly basis – that is a key. You cannot be ticking over and only talking to your client at yearly intervals. We are seeing a lot of new businesses coming in – Dublin office space is in short supply and the skyline is filled with cranes."
On M&A – the strategy will be to do more on the acquisition side – there are a lot of IT companies run by individuals - businesses where the senior management are the owners and who are perhaps coming to an end of a period. "I think, looking at the traditional IT companies that are reliant on infrastructure, we can bring them into our IT-as-a-service model where it aligns with what we do."
Staff and find those skills is a limiting factor for all MSPs. " We have some resources in Poland and the US – Microsoft partner companies. It is tough against the big players so there has to be something that we can offer. For employees, it is more being part of something special. – being there from the ground up and we are transparent in how we manage. I'm probably too open but that is how I have done business. I feel we are a new business again and it is complete different."
The business is scaleable and designed to grow. "The industry has changed so much, but like any entrepreneur there have to be an exit plan, but not yet. I want to really build something. We are already looking beyond Ireland; we have seen opportunities in Europe and the US, and with the way we are built and can scale, there are some interesting possibilities. With the Microsoft connection and models they have – cloud companies are dealing with customers anywhere and we can build a model like that based on what skills we have."
"In France for example, managed services is only just starting out there, and they are not near where we are in Ireland. We have investors behind us – Ireland is a great place for angel investors at the moment. I think there are certain milestone before an investor will look at it, but how we have grown the managed services – 67% in a year and with recurring revenues rising 400%+, this is impressive."