Submitted by lawrence on October 30, 2017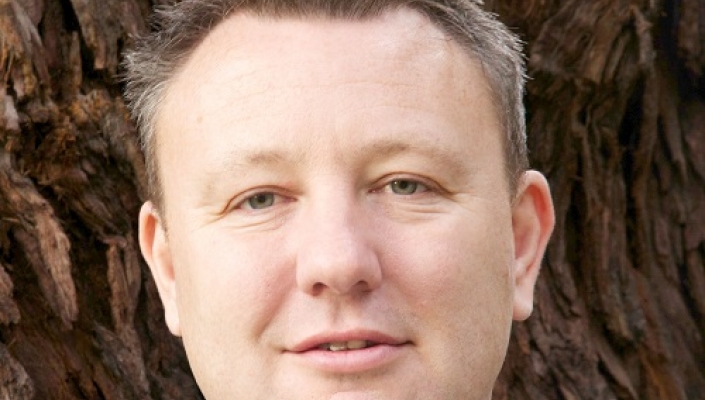 Andy Hill is the new EMEA SVP of Sales at Nexsan and says the data business has changed and is still changing. Customers are evaluating all sorts of data issues: moving everything to the cloud, ransomware, GDPR, evolution of tiered storage and backup and new issues.
"We have a building block approach and users can dial in with their needs – from raid storage to effective Unity (the Nexsan integrated private cloud product) with a whole set of capabilities and new ways to access data, integration and secure archiving."
With a wide portfolio, Nexsan customers are on a journey so can take incremental bite-sized chunks over a period, he says. As head of EMEA sales for Nexsan from 2006 through 2013, Hill was responsible for establishing Nexsan's presence in the geography, growing the business to $26m annual sales. Many of the company's most valued channel and strategic partnerships were established by Hill during that time, it says. He returns amid growth for the company since the introduction of Unity, unified storage PLUS enterprise file sync & share (EFSS), mobile file access, and an optional integrated secure archive. Previously he held positions at S3, SunGuard, Gridstore/HyperGrid, VERITAS and most recently Pivot3.
"We have an a la carte approach to partners, we are not trying to be over-distributed, the partners we have value our differentiation. They can then wrap value around that with services or whatever. But we are obviously still going to recruit good partners. We choose our targets carefully and focus on certain territories, geographically."
The route to market is 100% indirect and Nexsan only look for partners who understand the products and what we are selling. They need to be able to have an articulate conversation at senior level in the customer. The channel needs to be able to relate the risks in simple non-IT terms. We have carefully selected the partners who can do this- some just do the RAID systems, others are focused on deep secure archive and they are different, so we empower them with those capabilities."
"We have one-tier and two tier models – Germany for example is a region where distribution helps us with collateral and localisation. No distribution, though in the UK, where we have 20+ active partners – I'd like to see growth in numbers, but would prefer to go deeper with what we have; investing heavily but selectively."
"Distribution is the foundation of our growth plans; for example ADN in Germany are very special, with a complex set of products, and have the skills to handle the products. We add our own sales and technical resources to them and they have access to a lot of partners, while understanding the German rules, Without them we would have to have a much large expensive office. They convert the collateral into Germany and handle logistic and currency conversion."
"We have distribution in the Nordics – Norway has its own export/import rules, so they hekp up with a the localization, and need them even more after Brexit. We give them all our knowledge and manage by exception. We have some great partners and want more of the same." Distributors are adding value and this has a cost, but even with this, it is cheaper to have a technical co-funded head than setup a local office, he says.