Submitted by John Garratt on August 15, 2017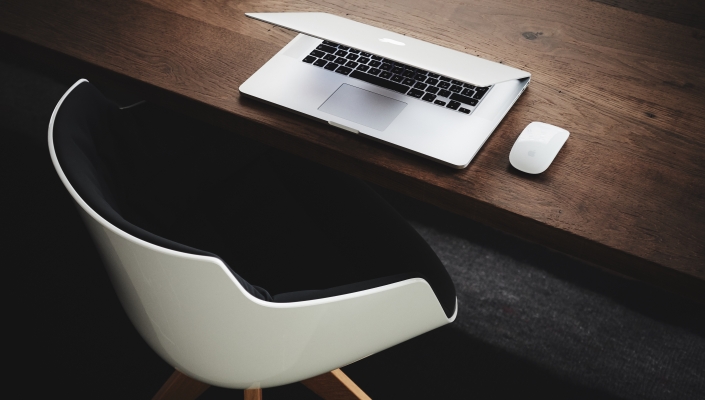 Surveys show that customers of all sizes want to change their business for the better, whether to become more responsive, more competitive, or more profitable, with technology being the obvious tool to implement change. This puts greater demands on IT supply – the vendors and the channels, with demands for skills perhaps outside the traditional comfort zones.
With the pace of change and development in both technologies and routes to market, the demands on channels to accommodate this customer demand and to come up with long-term solutions that deliver results have never been higher, and the competition at all levels is strong. Recurring revenue streams are becoming a major catalyst for market growth and a measure of long-term viability, and channel players that don't have solid recurring revenue based models will soon find themselves at a serious disadvantage. Competition however is intensifying, both from established service providers, and the wave of newcomers – some born-in-the-cloud, some transitioning from traditional channels.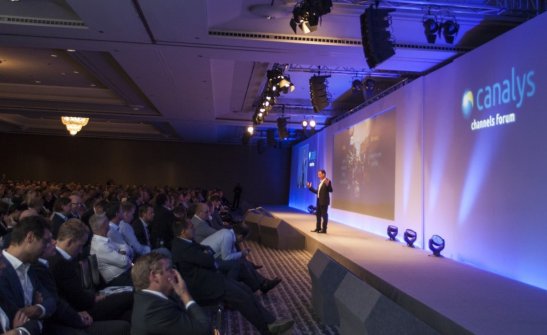 Technology issues
At this year's Canalys Channels Forum (last year pictured), the digital landscape is being surveyed as a proliferation of devices and sensors – both consumer-driven, such as VR and connected cars, and enterprise-driven, such as security solutions, HVAC systems and crop sensors. These are behind the evolution of the Internet of Things and have led to an explosion in the volume of data being generated. This fast-growing stream of data has led to an exponential increase in demand for processing and storage, and the network infrastructure needed to support it. The emergence of distributed high-performance and edge computing will ensure there are no limits to the latency and bandwidth needed to sustain the Internet of Things. And with the increasing frequency and severity of cyber-attacks, securing it all has never been more important.
Channels Forum delegates and channel partners will need to protect the businesses they have already built in this area, Canalys says. The forum agenda aims to assure delegates by presenting the mechanisms and evolution in vendor strategy, technology and programmes to support their businesses.
Channel skills
Returning to the most important issues for channel partners: what is real today and what should they plan for? The Canalys Channels Forum aims to cut through the hype and bluff to identify ultimate outcomes and stimulate business planning. Where might the channel need to invest regarding technology, sales and engineering to manage and bill in a new era of digital technologies and services? And critically, how must partners skill-up to address the complexities across a customer's business?
With skills in short supply, channels need to consider other resources such as their vendors and distributors. Distribution has been expanding rapidly in recent years, not just in terms of product portfolios, but also in the range of services being offered. Recent studies by the Global Technology Distribution Council (GTDC) found that adoption of services by traditional channels has been relatively slow, however, with many traditional resellers struggling – or not yet even attempting – to build cloud services models in particular. This creates both a challenge and tremendous opportunity for distributors, the GTDC study reported here says education will be as critical as the cloud solutions they offer in coming months and years.
Svens Dinsdorfs, CEO of ELKO, based in Riga, Latvia says in the GTDC report: "You can't compete with price anymore. Services are the way to differentiate yourself from other distributors and retain clients." He sees cloud computing, sales automation, security-related services, machine learning and Big Data offerings as growth areas.
Distribution channels are keen to grow into these service areas and have already invested heavily in the "New Distribution" model. "It's important for distributors to be relevant, for both our vendors and customers. As markets and technologies evolve, we need to evolve at the same rate, if not faster," adds Peter Adams, Director of Services, Europe, Tech Data.
The change may be deeper and channels need to look at their own processes for managing this rate of change. The Canalys Forum sets out to review the opportunities for navigating this ever-changing landscape.
Canalys Channels Forum Discussion points:
What's next for cloud?
What technologies are evolving to suit different customers' businesses and industries?
How does this change customers' security risks, priorities and needs?
What requirements are accelerating multi-cloud, hybrid solutions?
How is AI being used to manage workloads in distributed edge environments?
Where is machine learning coming in to transform analytics at a hyper-scale level and below?
What does the future hold for the technology industry regarding the advent of AI?
Are we truly on the edge of a robot revolution?