Submitted by John Garratt on April 20, 2018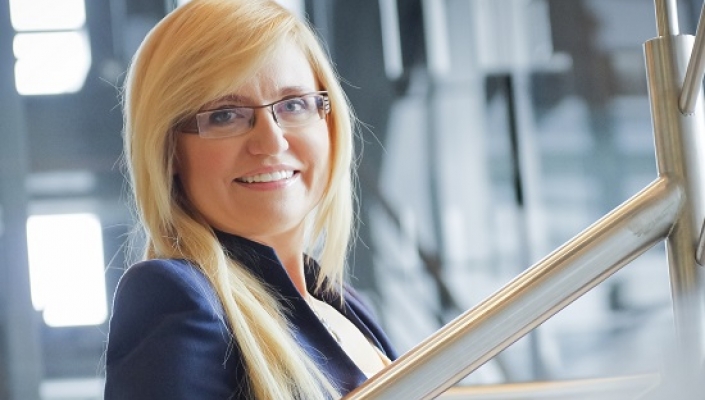 Distributor ABC Data has increased its earnings and achieved a sales margin of 6.1%. A switch to higher margin products in a very wide portfolio, and expansion in key phone markets helped it increase its EBITDA by 48% and doubled its net profit compared to 2016.
It was also helped by a  year on year increase of nearly 30% in sales revenue achieved by the subsidiary S4E. The entire ABC Data Group had sales revenues amounting to PLN 4,635 million, higher than expected.
"The financial results of ABC Data for 2017 confirm the correctness of our business decisions and were achieved thanks to focusing on key areas of our activity. We exceeded the projections by 23% in terms of the adjusted net profit and by 16% against the obtained EBITDA. What makes me particularly happy is the net profit of PLN 34 million, which means a twofold increase compared to 2016," says Ilona Weiss (pictured), President of the Management Board of ABC Data. "Good results for ABC Data in 2017 show that despite dynamic changes in the business environment, both in terms of high competitiveness as well as regulatory and legal changes, the Company is growing and, most importantly, remains a solid and stable business partner", she added.
In 2018, ABC Data continues its development and expansion to foreign markets. As a result, the Group continues to maintain a strong market position in Central and Eastern Europe, in the Baltics as well as in Romania, where it has become one of the top three largest distributors.
After successfully introducing Xiaomi products to the Polish market in the second half of 2016, in 2017 the company expanded its Xiaomi portfolio with new devices and appliances. Thanks to ABC Data, Xiaomi equipment has been available in Lithuania and Romania since 2017. However, the mobile portfolio of ABC Data isn't limited solely to Xiaomi products, but it also offers solutions from other manufacturers, such as Huawei or Apple. The cooperation with the latter has also proven to be very successful for ABC Data Group: iSource - a subsidiary of ABC Data - remains the largest distributor of Apple in Poland. ABC Data is also a leading distributor of Huawei smartphones in Poland. In addition to the mobile area, in 2017 the company continued to develop its e-commerce channel (among others, through the development of a mobile application called mInterlink) and the launch of a platform offering cloud-based solutions (ABC Data Cloud).