Submitted by John Garratt on August 30, 2017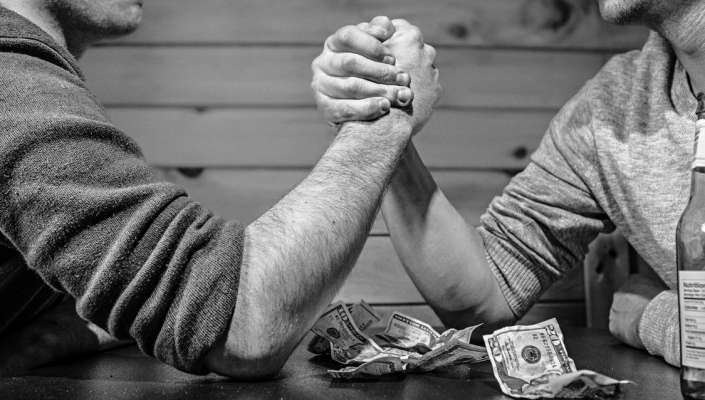 Distributor ScanSource, which has just reported financial results for the fourth quarter and fiscal year ended June 30, says sales outside North America are being hit by competition with other distributors.
"We delivered a strong finish to the year with 5% sales growth for the quarter and operating results within our expected range," said Mike Baur (below), CEO, ScanSource, "This progress reflects execution of our plan to grow organically and through acquisitions."
For the fourth quarter of fiscal year 2017, net sales increased 5% to $917.3m from $877.5m in the prior year quarter, driven by growth in the Worldwide Barcode, Networking & Security segment. Operating income increased 17% to $22.1m, and non-GAAP operating income increased 47% to $27.8m, primarily from higher sales volume and higher gross margins. For the full fiscal year 2017, net sales increased 1% to $3.6 billion, including the Intelisys acquisition. Operating income decreased to $88.2m, due to higher amortization of intangible assets and the change in fair value of contingent consideration from the Intelisys acquisition. 
"In Europe, we faced increased competition due to vendor consolidation that increased the number of distributors. Net sales declined 6% year-over-year in local currency and we had good growth in printing and also launched six new vendors," he says.In North America, results were led by healthy market demand from mobile computing, retail, networking and video surveillance solutions, but ScanSource has been busy itself making several acquisitions and being affect by changes in vendors:
"As we look at our traditional telecom business with market uncertainty, surrounding Avaya's bankruptcy not surprisingly net sales declined, particularly, for our large enterprise business customers as they report to us that end-users are delaying the upgrading and expansion decisions."
"However, as challenging as this is for our customers, we continue to support the Avaya channel partners and we are managing our resources as the business demands. Our strategy is to offer our customers multiple ways to go to market including on-premise, hybrid and cloud. We see steady demand for new UC solutions and we see a value-added role for ScanSource to play as the market shifts from premise to cloud solutions."
In Europe it has a new relationship with Extreme following its acquisition of Avaya's networking business and new video communication vendors both premises and video as a service cloud offerings. "In addition, better execution on cross-selling across our line card present opportunities to grow revenues and gain scale as a combined team," he says.
"During the quarter, we successfully onboarded the ShoreTel direct partners to ScanSource for their premises business and we will be providing additional ShoreTel dedicated resources and services.
"Our strategic plan for Europe includes providing our customers more solutions, which include new vendors and services, so they can grow their sales to their customers and end-markets. Let's do the things we are very good at and sometimes that means we quit doing things that don't deliver the results and the returns we need. Some [of this is because of] change in our vendor community - consolidation of some of the vendors that has led to more distributors in Europe for example than we had before. And so we are having to sort our way through this plethora of new competitors and we expect the vendors to respond."
"Playing to our strength is what we have always done and that is sitting down with those key vendors that we depend on for growth and good margins and letting them understand where we are challenged and we have to choose which vendors and which markets we are going to put resources in. I think every vendor knows that. So that's really our message is, in Europe, we've got to focus on where we can achieve the value-added margins."