Oracle channel lifted by cloud, concerned at skills
October 30, 2017
After a global OpenWorld conference earlier this month (below) which in his own words saw a lot of tidying up of solutions and plans, Simon Hill, Oracle's UK&I channels and alliances head says its SaaS business is growing strongly, based on creating specific value propositions around modernisation. "It is all about deployment and execution now," he says, "based on the cloud suite and applications.".
With the cloud business growing dramatically – something like 50% each quarter, there is plenty to go for. The portfolio has been clarified and partners are being encouraged to look at it as they review where they can add the most as part of their offering, he says.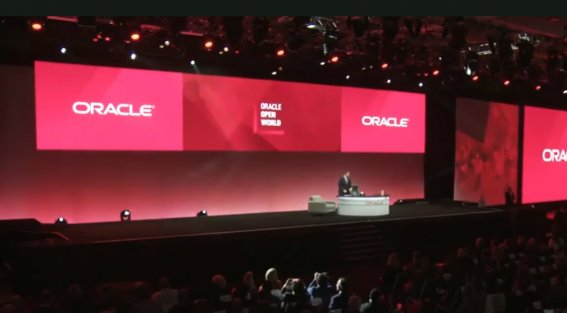 There are some specific strengths – the old J D Edwards business has shown booming interest as it moves to cloud, the SAP-related Infrastructure business is doing well. It is the specific elements and examples of how it raises customer productivity that are useful to the channel, so he is looking at ways to take the references and case studies to the channel so that they can offer the power of repeatability, including an EMEA-wide Oracle portal of projects. Channels are still being encouraged to be specific on their skills and to get certified on those areas they specialise in.
"The channel focus remains on taking existing partners to the cloud, as well as adding new partners with ranges of services," he says. Oracle is having a recruitment drive for its Infrastructure-as-a-service, finding new partners among the volume resellers offering a fixed price deal to customers. "They will find they are more profitable offering an end-to-end service," he says.
And in the emerging areas, partners can expect to hear a lot more about AI in the coming period, as part of the push for customer modernisation. 2018 will also see more on skills and recruitment, with a plan to help partners with graduate training and education; something that Oracle and other IT giants are starting to express real concern about as skills shortages begin to impact the channel.