Insight acquires Dutch cloud service provider Caase.com
September 29, 2017
Major Microsoft specialist Insight EMEA has acquired Dutch Microsoft expert and cloud service provider Caase.com. The aims is to build its ability to deliver intelligent cloud solutions to its clients in the Netherlands, with a view to expand into the wider European region in the near future. The company has operations in 12 subsidiaries in Europe.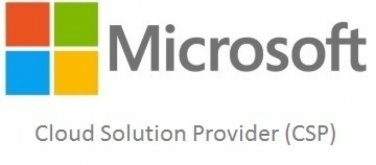 Caase.com works with private and public sector organisations to improve their workforce productivity and reduce the costs of running IT with cloud-based innovation.
"Getting ready and thriving in the digital world is imperative for organisations today. Cloud solutions are the enabler to accelerate innovations. I am convinced that together Insight and Caase.com are perfectly positioned to help organisations cost-effectively buy & manage IT whilst supporting them in their digital transformation through our comprehensive Intelligent Technology Solutions ™" says Wolfgang Ebermann, President of Insight in EMEA.
The acquisition of Caase.com, a 50 person company founded in the Netherlands by Victor-Jan Leurs, allows Insight to draw on Caase's capabilities as a specialist in Microsoft Office 365, Azure, EMS (mobile management) and Windows in combination with Insight's strength as a key strategic Microsoft partner. In the last three years, Caase.com has been chosen by Microsoft Netherlands as 'Country Partner of the Year' and 'Worldwide Cloud partner of the year for Enterprise' for offering Intelligent Cloud Solutions based on Microsoft technology. Joining forces with Insight will create a best in class offering for its customers. Caase.com will become a Division of Insight.
"Insight is one of Microsoft's largest strategic global partners and has been recognized for its leadership in Europe in driving growth in Microsoft Cloud," says Gavriella Schuster, Corporate Vice President, One Commercial Partner, Microsoft. "We are very excited about the potential of what this new partnership can bring to our mutual customers."