Get GDPR rules updates at London managed services event
September 13, 2017
Channels are being expect to advise on GDPR (General Data Protection Regulation) with many clients being unaware of impact and compliance. The impact on managed services in particular is widely misunderstood. Managed Services Providers, resellers and others moving into managed services can hear the latest situation from GDPR experts at the Managed Services and Hosting Summit in London on September 20th, which includes legal experts and WatchGuard itself as a sponsor. Register here: http://www.mshsummit.com/register.php 
Managed services is a particular grey area for compliance, where MSPs will be expected to provide answers for clients.
With the GDPR deadline set for 25 May next year, an independent global survey commissioned by WatchGuard Technologies shows that many organisations are ill-prepared due to uncertainty about the criteria for compliance. Globally, the results show that 37% of respondents simply don't know whether their organisation needs to comply with GDPR, while 28% believe they don't need to comply at all. Respondents in the UK appear better informed, with 25% of 'don't knows' and just 13% under the impression that they do not need to comply.
The survey, which examines the views of more than 1,600 organisations and was conducted by independent market research firm, Vanson Bourne, indicates widespread confusion about GDPR compliance criteria and an overall lack of preparation.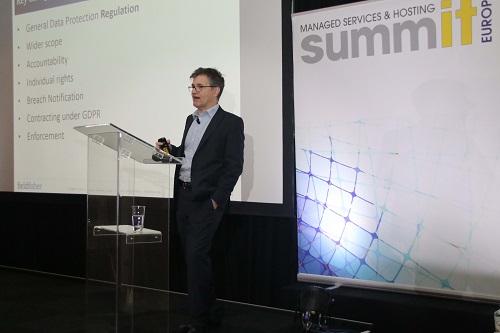 "Once enforcement for this new legislation begins, companies all over the world will feel its impact. Unfortunately, the data shows that an alarming number of organisations are still unaware or mistaken about the need for GDPR compliance, leaving them three steps behind at this stage," said Corey Nachreiner, chief technology officer of WatchGuard. "With sensitive customer data and non-compliance fines at stake, every company with access to data from European citizens needs to ensure they truly understand GDPR and its ramifications."