Submitted by John Garratt on May 30, 2017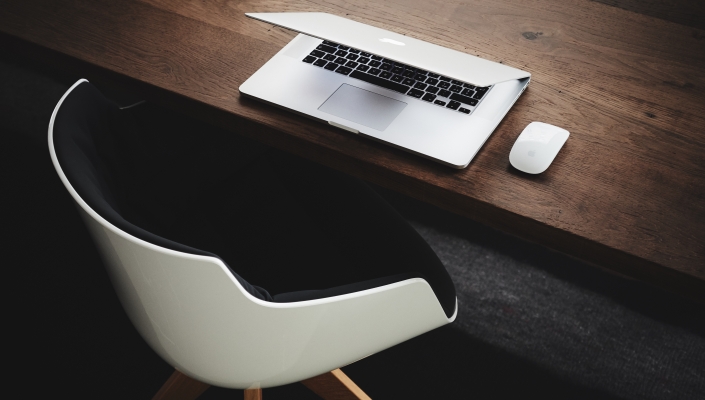 Managed services specialist GCI has been moving into cloud-based AI alongside its UC capabilities, working closely with Microsoft and acquiring other businesses. It acquired Outsourcery last year and Freedom Communications earlier this year and was a finalist last year in Microsoft's global reseller awards as well as a finalist in the European IT and Software Excellence awards, run by IT Europa. Talking to Margaret Totten (below), Director at GCI at the UC Expo in London in mid-May, IT Europa found that the transformation process is continuing: "There's lots being planned and we will probably be a completely different company this time next year."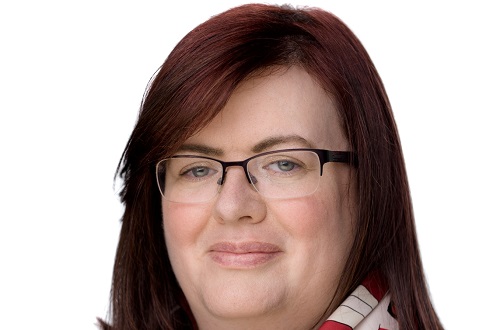 Particularly in international channels – there has never been such a good time to build international organisation, she says. The advancements in IoT and Azure mean these can be purchased on a global level, it opens up completely different routes to market, this affects both channels and customers."
"We're most interested today in how to make unified comms a reality – for customers 'how do I get there?' – and reach the end destination through cloud unified comms. The other key is the vision for the future – people want to know what's coming. I find it amazing that we are now doing the future (which she says is AI) and it is happening now. UC has had a few false dawns but customer UC is now - I can see a shift in how communications is regarded – people are no longer tied to their desks. The R&D and marketing effort that is going on is immense."
Perhaps the biggest change could be how the unified comms and cloud is being sold. "One of the things about what we have done is being able to help customers with advice – we now have a bigger portfolio, adding areas such as security. Sales is about not bombarding the customer, but earning that relationship as a safe pair of hands."
"We always been big in managed services, but the company is moving away from its traditional business areas. Alongside UC we have been running cloud, Azure and now IoT.  What we are trying to do in UC is basic - the call management, backbone and UC capability needs to be in place – and then we add AI. It was a journey and took investment – not just a matter of putting AI onto the system. It is coming – the disruptive technologies are here."
"We have pitched AI and virtual systems to hotel chains to support voice recognition in call handling. We looked at AI to recognise the common reasons why customers contacted them and by making calls 30-40% self-service and balancing that with human interaction they don't think they are talking to a machine. The AI stays on the call to see how the human handles the query."
Is it economic or a longer term move? "We looked at shaving a minute or 90 seconds from a call – which can save them £100k- £120k a month. The other issue is GDPR compliance – taking the human out of the loop and seeing how that works with de-risking the system. And then how does it work in upselling and building future business. Target the low value tasks – it is not about replacing people, but allowing them to focus on customer service."
And how to sell the new ideas? "Managed services is about that relationship with customers. It is a long cycle with some customers, however. We have some very early adopters of technology – moving to cloud five years ago, for example."
Cloud has introduced new competitors to GCI as well.
"So for us – when we do the change management it is about not scaring people, but an education process. We offer this free to customers. We look for repeatable solutions in the longer term, and yes, some of the advanced solutions we have mean the sales cycle can be extended. As a Microsoft reseller, I have access to the future plans and thinking. We can go with the customer on that journey over a number of years. For new customers, you have to ensure that customers are getting the best advice – even if the solution is five years in the future for them, we educate. Every customer grows at a different rate and has a different budget. It is all about helping the customer on the journey."
"We are now one of the top Microsoft Gold partners – but it is not a matter of reselling products. We are very proactive and we believe in the vision. We align strategies with Microsoft, which comes in with us to customers."
"We have done a massive shift to that – it used to be selling kit to the IT director, but that has gone – you have to sell to the business. We at GCI have done a massive shift – our salespeople don't push technology, they look at the business. Microsoft has helped us a lot in the last two years and our change management programme was based on it. They give us lots of training, but it is a top down strategy from the top of our company. I don't have a tech background. I understand it but for me it is all about the business benefits – what is the business strategy – growth, what are the measures of customer satisfaction and then we can match the technology to the business."
And the technologies? "Managed services industry is in transition. The rate of change is so fast – you have to be selective and work on the business applications that are appropriate. For example, there is enough of a market in AI-based voice recognition – and that can be a real challenge even within our own organisation. Even Microsoft partners can be dinosaurs – and even born in the cloud partners can be left behind, if they don't keep up.
The secret? "Focus on the two-three things that can build business, not adapt to every change and make sure they are right for customers," she concludes.