Gartner on European software at EUSSS, even more sponsors added
Renowned researcher and analyst firm Gartner is to present at the European Software and Solutions Summit to be held on March 25 in London, as HP, Dell and Salesforce were confirmed as additional sponsors. Further details of the agenda will be revealed soon; look for updates at http://eusss.com/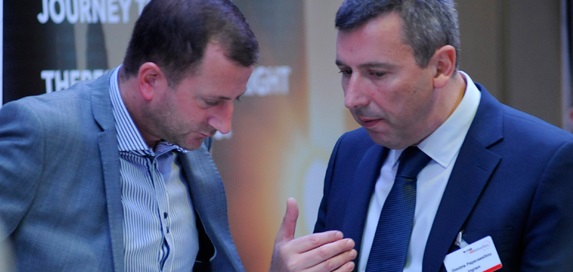 European software development is gearing up for a period of rapid change and growth, so the European Software and Solutions Summit will examine some of these changes and assess the likely impact on the European industry. Amongst the sponsoring companies leading discussions will be a number of industry's most innovative and influential organisations including: HP, Interoute, Oracle, Salesforce.com, Verizon, ConnectWise, Dell, Autotask, Coverity, LabTech, Logi Analytics and ISVWorld.
According to Gartner's latest forecasts, Enterprise Software is currently the fastest growing sector in IT, with worldwide spending predicted to grow 5.5% this year – more double the industry average and outstripping the pace of growth of even the devices sector. But behind the headline growth lie some fundamental shifts in the way software is being developed, marketed and delivered.
The European Software and Solutions Summit (EUSSS), in its eighth year, and which includes the ISV Summit will set out to find answers to the questions ISVs, enterprise developers, Solution Providers, vendors and channels have on the move "beyond the cloud" and how business models have to change in an increasingly digitalised and revenue/opex-based software world in which Cloud and XaaS (Everything-as-a-Service) delivery models dominate.
Latest: Niu Solutions and Intermedia have joined the sponsor list.